For hundreds of students of the University of the Western Cape (UWC), long-awaited nutritional support has finally become a reality. The journey began in 2014 when Mr Stafford Bomester of UWC Donor Relations began liaising with Tiger Brands around his dream of creating a student support centre on the campus. On 6th June 2017, his dream finally came to pass.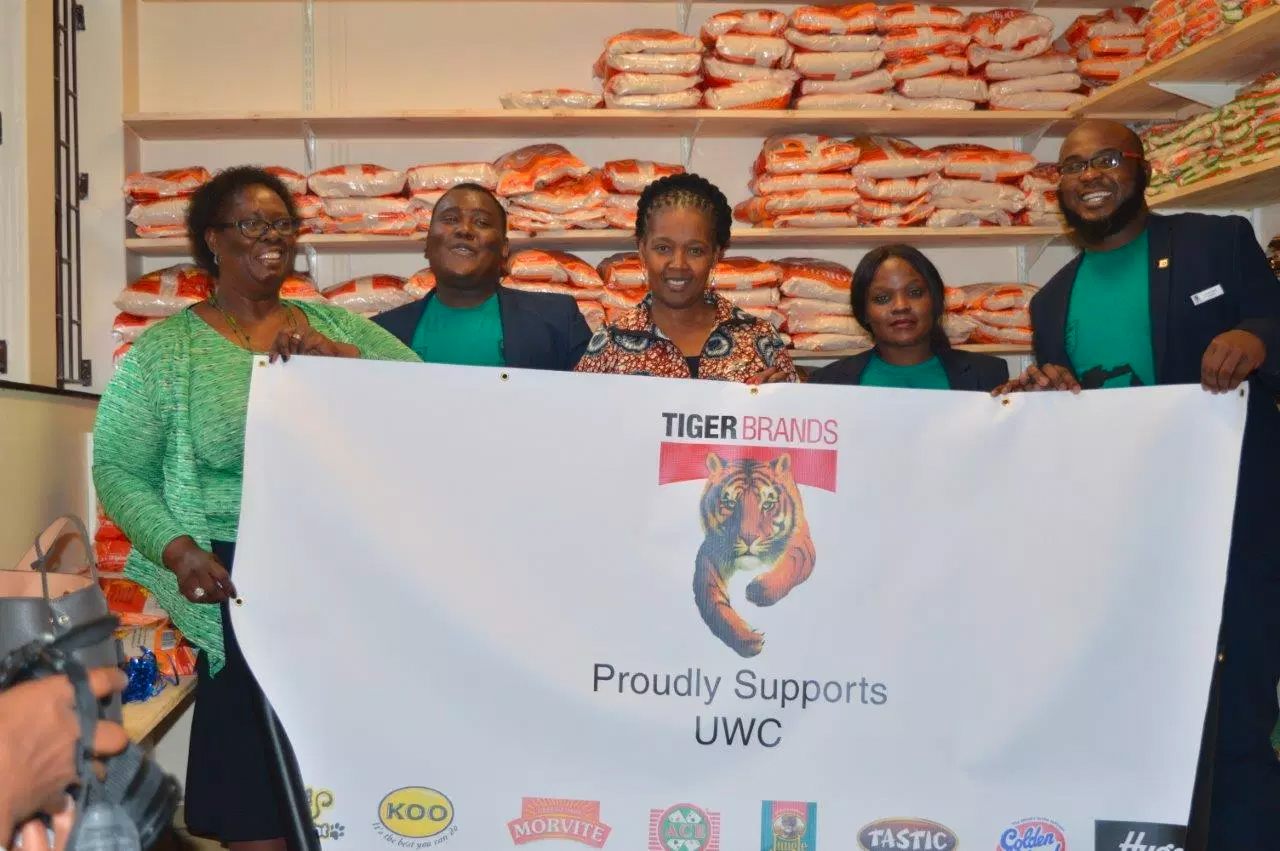 Close to 80% of all students at UWC are financially dependent on some form of student financial assistance, with it being estimated that more than 1500 students are unsure of where their daily meals will come from. These students may be residing on campus, from nearby community housing or traveling in daily from surrounding communities.
During the official launch of the brand new student support centre- which is centrally located in the student centre- Tiger Brands Corporate Affairs Executive Mary-Jane Morifi and Tiger Brands CSI Manager Khosi Dhlamini were greeted by Mr Stafford Bomester; Deputy Vice-Chancellor of Student Development and Support Professor Pamela Dube; the entire SRC delegation; as well as student support departments. Mr Bomester and Professor Dube expressed their utmost gratitude to Tiger Brands for supporting the student initiative, with Professor Dube emphasizing the value of partnerships in addressing socio-economic challenges.
Ms Morifi highlighted the challenges experienced by students by sharing her own tertiary experiences and applauded the UWC SRC for not giving up and continuing to support student initiatives. She encouraged the students not to lose sight of their studies in the face of their hardships and challenges. Ms Morifi later expressed her delight that the initiative will be driven by the SRC leaders, who have plans to augment the Tiger Brands provided food parcels with student-led food gardens.
Tiger Brands has committed to providing at least 100 food parcels a month for the next five months, with each food parcel containing Ace Maize Meal, Jungle Oats, Morvite, Tastic Rice, Hugos Jam, Black Cat Peanut Butter, as well as samp and beans. These food parcels will be revised in the coming months to particularly cater to the needs of students, and these revised food parcels will be provided to UWC on a monthly basis by Tiger Brands from October 2017.