Responding to the opportunity to continue providing better nutrition to consumers, Tiger Brands has officially opened its brand new, state-of-the-art Oat Mill for its first and oldest product – Jungle Oats – in Maitland, Cape Town.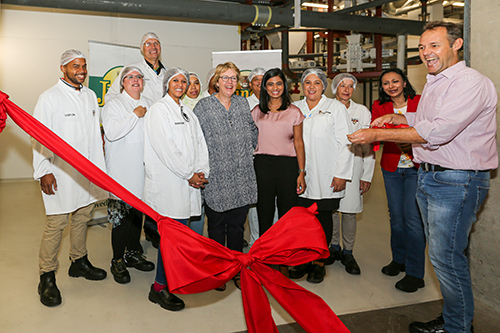 Speaking at the opening event on Friday, 21 February, unit manager, Rees De Villiers outlined some of the innovative features that make the new mill advanced. "With this state-of-the-art building and technology, the new mill has increased efficiencies and significantly improved output. Notwithstanding this, however, the overall carbon footprint has actually been reduced through the installation of higher-efficiency motors which reduce the energy input per ton."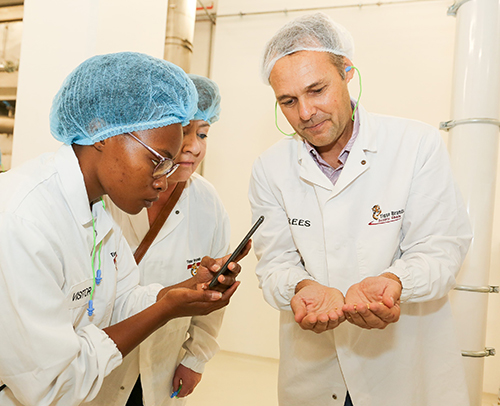 A total capital investment of R208 million was made to the manufacturing site in the Western Cape. In addition to this investment, a significant portion of the spend was allocated to local supplies through civil engineering, building construction as well as engineering installations. A total of 120 people were employed in the construction of the new Mill. The infrastructure spend is further proof that we are proudly anchored in South Africa and are committed to the country's success. Other socio-economic benefits of the new Mill include investment in oat farmers. The company has invested in 10 black South African farmers through its Smallholder Farmer Programme in the Western Cape who will in 2020 plant 100 hectares of Oats.
The unveiling of Jungle Oats' new mill coincides with a major milestone – its 100th anniversary. While a lot has changed since being launched as Tiger Brand's very first product offering – "Tiger Oats" – back in 1920, marketing director Lee-Anne Govender notes that the goodness of Oats has remained consistently the same.
"The way in which we process our Oats is unique and sets Jungle Oats apart from competitors, including international competitors. Interestingly, the original campaign of 'Tiger Oats' was 'Health is Wealth' – a trajectory that we continue with the repositioning of the brand around heart wellness and health and embracing the natural goodness of our products.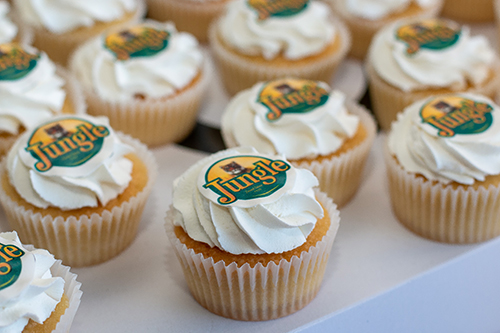 "This year, we celebrate 100 years of "Doing Life with Heart". Heart wellness continues to be a distinct benefit of Jungle Oats, given its beta-glucan content, and Jungle remains committed to promoting this message across South Africa," Govender concludes.
To fuel up on more Jungle goodness, click here: