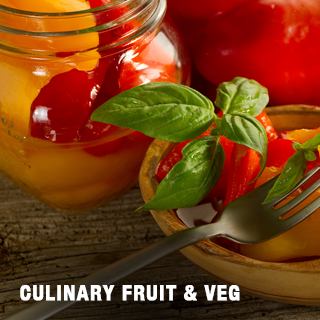 Culinary Fruit & Veg
CULINARY fruit and Veg sources the finest fruits and vegetables from well-established farms, with decades of experience, all across South Africa. The fruit and vegetables are cooked in the can or jar, sealing in the goodness to ensure the best quality product, every time. We have some of South Africa's favourite brands in our portfolio, such as KOO, All Gold, Mrs Balls, Crosse and Blackwell and Black Cat.
The majority of manufacturing takes places in Boksburg, Gauteng while canned fruit production takes place at our Langeberg and Ashton Foods located 180km east of Cape Town, and jam production takes place in our manufacturing facility in Paarl in the Western Cape. Our Langeberg and Ashton Foods factory is one of the world's biggest producer and exporter of canned fruit, processing over 100000t of fruit per year.